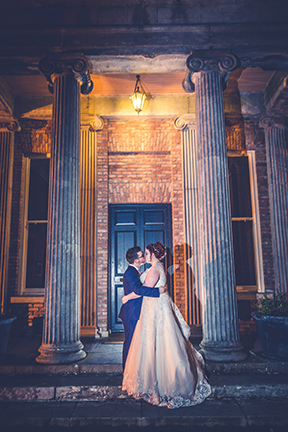 I'd seen a photo online of another persons wedding and instantly loved the vibrancy, fun and Irish-ness captured in it. I said then, that's the kind of photograph you'd have on your wall and forever be proud of – a talking point for every guest you ever have over. I dragged Paul to come to a wedding show at the silver springs hotel in Cork and after fighting though the number of photographers promising to 'bring the banter' and offering us heart shaped diamante USB sticks I called it quits and had had enough. Mr Brady, in his ever calming manner persuaded me to look upstairs and then I saw the photo and instantly recognised Tara from some online stalking I did of your website.
Meeting you guys was a breath of fresh air and as soon as we booked you I knew we had made the best decision we could ever hope to make. Aside from the venue itself, you guys were so important to us and instrumental to the whole day. I feel like we were trying to absorb it all and never got a chance to thank you for everything.
Tara, you were so much fun and Dave dealt so brilliantly in getting people together and getting my Dave to shut up and do what he's told!! Our guests were singing your praises and our co-ordinator afterwards said you were one of the best photographers they'd had at Kilshane.
We're so excited to see the photos and know our friends and family are too – just on the back of meeting you and seeing how insanely talented and spookily good at weather forecasting you both are. I'd never been a bridesmaid nor Paul a best man so we'd never had the privilege of spending a morning in full prep for a wedding or even to be in the photos. I was a little lost and nervous so again, thank you for steering me though and catching all the things I probably had missed or forgot to ask you for photos of.
Love and best wishes
Mr and Mrs Brady